Qui di seguito i consigli dell'ADA (American Dental Association): sembra un'ottima sintesi di cosa fare per gestire in modo razionale la propria salute orale.
Alcune osservazioni:
la salute non è un servizio mordi-e-fuggi, è un affare che riguarda tutta la vita. Così il dentista non va scelto a caso, o cambiato a seconda del vento.
ci sono ragioni per le quali è opportuno fare una visita dal dentista /gengive gonfie o che sanguinano, lesioni delle mucose che durano più di 15 giorni, etc.) ma la visita periodica va fatta a prescindere da tali ragioni.
il Dottore in Chirurgia Dentale e il Dottore in Medicina Dentale sono equivalenti. In Italia sarebbe come dire un Odontoiatra e un Medico specializzato in Odontoiatria. Rispetto agli USA noi abbiamo diviso in modo più radicale i due corsi di studi, creando quei problemi a cui abbiamo più volte accennato.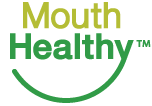 http://www.mouthhealthy.org/en/dental-care-concerns/questions-about-going-to-the-dentist/
Questions About Going to the Dentist
Whether you are 80 or 8, your oral health is important. Did you know that 100 million Americans fail to see a dentist each year, even though regular dental examinations and good oral hygiene can prevent most dental disease? Here are some frequently asked questions about going to the dentist.
Question: Why do regular dental visits matter?
Answer: Regular dental visits are important because they can help spot oral health problems early on when treatment is likely to be simpler and more affordable. They also help prevent many oral problems from developing in the first place. Visiting your dentist regularly is also important because some diseases or medical conditions have symptoms that can appear in the mouth.
Here are 15 signs you should see a dentist:
Your teeth are sensitive to hot or cold
Your gums are puffy and/or they bleed when you brush or floss
You don't like the way your smile or teeth look
You have persistent bad breath or bad taste in your mouth
You are pregnant
You have pain or swelling in your mouth, face or neck
You have difficulty chewing or swallowing
You have a family history of gum disease or tooth decay
You have a medical condition such as diabetes, cardiovascular disease, eating disorders, or are HIV positive
Your mouth is often dry
You smoke or use other tobacco products
You are undergoing medical treatment such as radiation, chemotherapy or hormone replacement therapy
Your jaw sometimes pops or is painful when opening and closing, chewing or when you first wake up; you have an uneven bite
You have a spot or sore that doesn't look or feel right in your mouth and it isn't going away.
Q: What if I don't have any of these symptoms—do I still need to go to the dentist?
A: Yes. Even if you don't have any symptoms, you can still have oral health problems that only a dentist can diagnose. Regular dental visits will also help prevent problems from developing. Continuity of care is an important part of any health plan and dental health is no exception. Keeping your mouth healthy is an essential piece of your overall health. It's also important to keep your dentist informed of any changes in your overall health since many medical conditions can affect your oral health too.
Q: What can I expect during a dental checkup?
A: The dentist or hygienist will ask about your recent medical history, examine your mouth and decide whether or not you need x-rays. Depending on your treatment plan, the hygienist may use a special dental instruments to check your gums for gum disease. Your dentist will evaluate your overall dental health and conduct an oral cancer screening by holding your tongue with gauze, checking it and your whole mouth, then feeling your jaw and neck.
Q: How often do I have to go to the dentist?
A: There is no one-size-fits-all dental treatment. Some people need to visit the dentist once or twice a year; others may need more visits. You are a unique individual, with a unique smile and unique needs when it comes to keeping your smile healthy.
Q: How do I find a dentist?
A: The American Dental Association offers these suggestions in finding a dentist:
Visit ADA Find-a-Dentist to search dentists in your area.
Ask family, friends, neighbors or co-workers for recommendations.
Ask your family physician or local pharmacist.
If you're moving, your current dentist may be able to make a recommendation.
Call or write your state dental society.
Q: What should I look for when choosing a dentist?
A: You may want to call or visit more than one dentist before making your decision. Dental care is a very personalized service that requires a good relationship between the dentist and the patient. During your first visit, you should be able to determine if this is the right dentist for you.
Consider the following: 
Is the appointment schedule convenient for you?
Is the office easy to get to from your home or job?
Does the office appear to be clean, neat and orderly?
Was your medical and dental history recorded and placed in a permanent file?
Does the dentist explain techniques that will help you prevent dental health problems? Is dental health instruction provided?
Are special arrangements made for handling emergencies outside of office hours? (Most dentists make arrangements with a colleague or emergency referral service if they are unable to tend to emergencies.)
Is information provided about fees and payment plans before treatment is scheduled?
Is your dentist a member of the ADA? All ADA member dentists voluntarily agree to abide by the high ethical standards reflected in the member code of conduct. You and your dentist are partners in maintaining your oral health. Take time to ask questions and take notes if that will help you remember your dentist's advice.
Here are some tips to help you take care of your smile:
Healthy habits. Brushing twice a day for two minutes and flossing daily are essential for everyone, no matter how unique your mouth is. It's the best way to fight tooth decay and gum disease.
Build a relationship. Continuity of care is an important part of any health plan and dental health is no exception. When your dentist sees you regularly, he or she is in a good position to catch oral problems early. For instance, catching gum disease when it's still reversible, or cavities when they are small and are more easily treated.
Maintain. Keeping your mouth healthy is an essential piece of your overall health. It's important to keep your dentist informed of any changes in your overall health as well.
Talk about it! Only your dentist can determine what the best treatment plan is for you. Have questions about your oral health or certain dental procedures? Start a conversation. Ask your dentist to explain step-by-step. Dentists love having satisfied, healthy patients.
Q: What is the difference between a DDS and a DMD?
A: If you're looking to find a dentist you may notice that while most are listed with a "DDS", some may be listed as "DMD". They both mean the same thing—your dentist graduated from an accredited dental school. The DDS (Doctor of Dental Surgery) and DMD (Doctor of Dental Medicine) are the same degrees. Dentists who have a DMD or DDS have the same education. The level of education and clinical training required to earn a dental degree, and the high academic standards of dental schools are on par with those of medical schools. Upon completion of their training, dentists must pass both a rigorous national written exam and a state or regional clinical licensing exam in order to practice. In order to keep their licenses, they must meet continuing education requirements for the remainder of their careers so that they may stay up to date on the latest scientific and clinical developments.